Muxshark: A Wireshark plugin for the Mux protocol
This Wireshark dissector provides basic decoding of all Mux messages including:
Frame length
Message type
Tag number
Don't know about Wireshark or Mux? Follow the links for introductions.
While this was released as part of Finagle 6.33.0 we never got around to properly announcing it. Now that Shark Week 2016 is about a month away, it felt like a good time to tell people about it.
The Tdispatch messages include decoding of our common Contexts, destination, and Dtabs.
See the README for installation and usage instructions.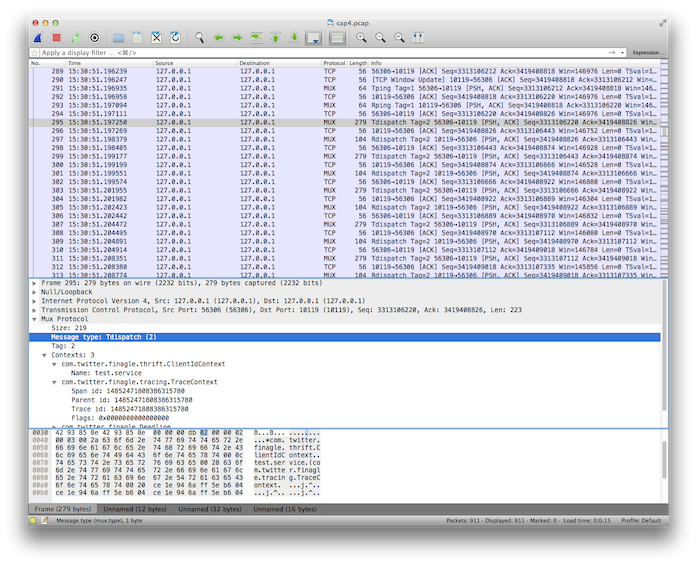 Please let us know if you have any questions, either by getting in touch through @finagle, the Finaglers mailing list, or chat.
Happy TCP-capturing!