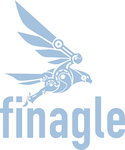 April 2019 Release Notes - Version 19.4.0
Highlights
After several years of continuous effort decoupling Finagle from Netty 3, we've finally got to the point the dependency can be dropped. As of this release, there is no Netty 3 artifacts on the classpath.
Finagle HTTP now transmits trailing headers (trailers).
Finagle HTTP has become more strict with headers validation and is now in compliance with RFC7230.
New Features
Runtime Behavior Changes
Breaking API Changes
Added
Changed
finatra-kafka: Upgraded kafka libraries from 2.0.0 to 2.2.0 9d22ee7e
finatra-thrift: Removed c.t.finatra.thrift.exceptions.FinatraThriftExceptionMapper, c.t.finatra.thrift.filters.ClientIdAcceptlistFilter, c.t.finatra.thrift.modules.ClientIdAcceptlistModule, c.t.finatra.thrift.filters.ClientIdWhitelistFilter, c.t.finatra.thrift.modules.ClientIdWhitelistModule, and the finatra/finatra_thrift_exceptions.thrift IDL. caed5ec8
finatra-thrift: Constructing a ThriftRouter now requires serverName. dc357fd8
finatra-examples: Updated StreamingController to use Reader instead of AsyncStream 3d5e3282
finatra-kafka-streams: Implement FinatraKeyValueStore as custom store. cd38ddf6
finatra-thrift: Constructing a ThriftRouter now requires c.t.f.StackTransformer. a96312d2
Fixed
finatra-kafka: Ensure that EmbeddedKafka implementation of beforeAll() makes call to super.beforeAll() so hooks registered in super class get executed. 9404b28f
finatra-kafka-streams: FinatraTransformer.timerStore config object references immutable map which causes exception thrown if user code calls AbstractStoreBuilder.withLoggingDisabled. Fixed FinatraTransformer.timerStore to convert from immutable map to mutable map before forwarding config object to kafka library. 827c4612
Remove deprecated uses of c.t.server.ShadowAdminServer. e94e8300
Mix in the c.t.finagle.DtabFlags to allow servers to append to the "base" c.t.finagle.Dtab delegation table. Users can now call c.t.finagle.DtabFlags\#addDtabs() when they want to append the parsed Flag value to the Dtab.base delegation table. Users should note to only call this method after Flag parsing has occurred (which is after init and before premain). We also update the c.t.server.handler.DtabHandler to always return a proper JSON response of the currently configured c.t.finagle.Dtab.base. a00e3942
util-app: Improve usage of Flag.let by providing a Flag.letParse method 0d9dded3
---